Misc
Last weekend, on my way to O.C. I had a stop in Minneapolis. I was surprised how big and modern Minneapolis airport is (4x Lisbon's Airport). Anyway, when I went to the restrooms I was surprised with the best Hand dryer I have ever seen. It's really efficient. I must confess that I usually don't like hand dryers because they take too long and do not dry properly.
I was able to dry my hands in less than 10 seconds (the same way I dry them when using other driers).
Today we got a postcard from CMU.
This clearly shows the effort to maintain a good relationship and integration with its neighborhood.
9/11 was long ago but we still feel the repercussions. However some of them are pointless. For instance, in the 4th of July, while walking through downtown, Ricardo was taking some photos of a skyscraper when a police officer warn him not to take photos to the building "because of 9/11".
The officer didn't warn us all, just Ricardo which was the nearest, but still…what's the point?
Here's the building 🙂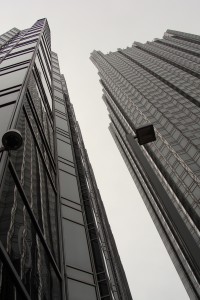 It's my first 4th of July in the US. It was definitely an interesting day. Pittsburgh downtown was crowded and there were a lot of events going on. From speed powerboat races to food contests and fireworks.
While we were waiting for the fireworks, we listened the US Army National Band. It is interesting that at least on the 4th of July they really try to make war veterans feel special.
4th of July Fireworks from Nuno Loureiro on Vimeo.
… it reminded me a good place for recruiting people for the research. Liter shots! Americans do it bigger!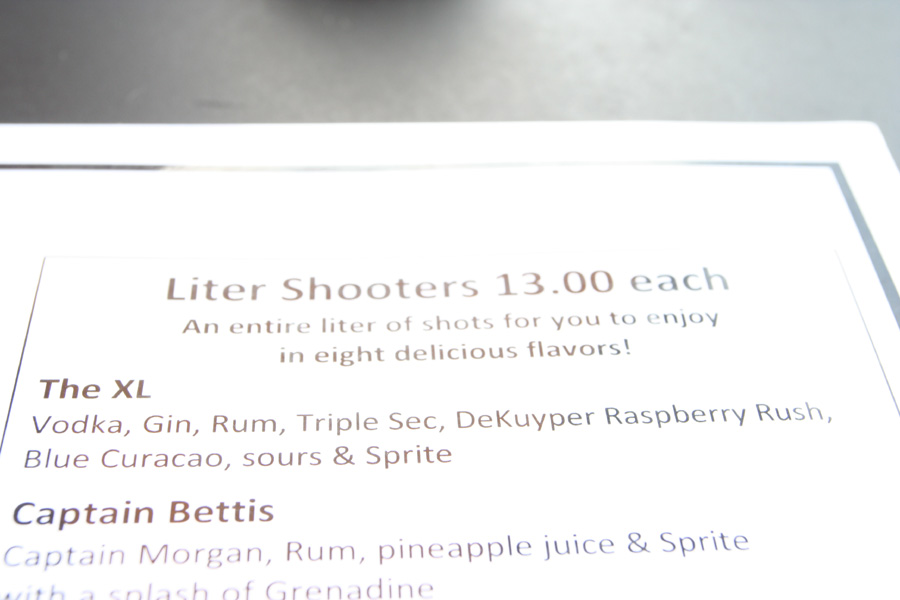 It's not the first or second time that I see an ad while riding the bus asking for people to participate in a medical research. I guess you can say that there is research here…
Dear Portuguese Restaurant owners:
Often times, I see in your restaurant menu Robalo or Dourada being translated as Sea Bass. Please take a close look at the photos and see if this fish looks anything like Robalo or Dourada! We don't have Sea Bass in our coast and it doesn't taste like Robalo or Dourada.
The temperature at night is quite warm, so we decided to buy some chairs and a table so we can eat outside. Nothing like BBQ and a beer for dinner, sitting outside… 🙂
I guess we were sick of waiting for the bus, so we decided to buy bikes. Besides the workout we take less than 5 minutes to get to the University.
As I previously said, the weather here is crazy and June is a special month for thunderstorms. It was pouring for a few hours, along with thunders and even the beginning of tornado formations.
There were floods everywhere, and part of the campus was closed the following day due the floods. You can read more about this storm here.